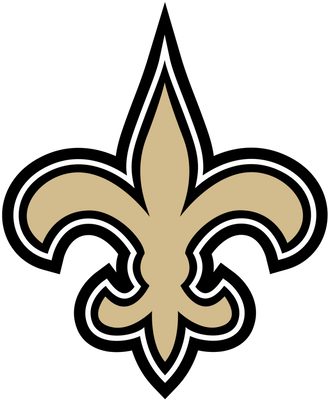 New Orleans Saints NFL
New Orleans Saints är ett professionellt amerikansk fotbollslag baserat i New Orleans. The Saints tävlar i National Football League (NFL) som en medlem av National Football Conference (NFC) South Division i ligan. Sedan 1975 har laget spelat sina hemmamatcher på Caesars Superdome efter att ha besökt Tulane Stadium under de första åtta säsongerna. Grundat den 1 november 1966 av John W. Mecom Jr., David Dixon och staden New Orleans, gick Saints med i NFL som ett expansionslag 1967.
Laget som är uppkallat efter det jazzmusikaliska arvet
De är uppkallade efter det jazzmusikaliska arvet och det andliga arvet i New Orleans. sången "När helgonen kommer in och marscherar in." The Saints var bland NFL:s minst framgångsrika franchises under sina första decennier, och gick 20 raka säsonger utan ett vinnande rekord eller en plats i slutspelet. De fick sitt första vinstrekord och plats efter säsongen 1 , medan deras första slutspelsvinst inte kom förrän 2000, deras 3 :e säsong. Lagets förmögenheter förbättrades under 2000-talet, särskilt i slutet av 2000-talet och 2010-talet, vilket gjorde dem till en mer konsekvent utmanare efter säsongen. Deras största framgång hittills kom säsongen 2009 när de vann Super Bowl XLIV över de gynnade Indianapolis Colts, lagets första och enda Super Bowl-framträdande hittills. The Saints är en av två NFL-franchises som tjänar sitt enda Super Bowl-framträdande och den sista vinnaren, tillsammans med New York Jets.