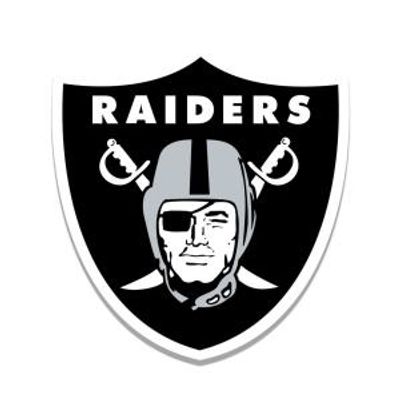 Las Vegas Raiders Keps
Las Vegas Riders kepsar har och är väldigt populära i Norden och deras logo är välkänd sedan länge. Det finns en lång historia om Oakland Raiders som egentligen numera heter Las Vegas Riders.
Oavsett namn och byte av arenor så är logon densamma så även att kepsarna inte blir inaktuella över tiden. Har ni önskemål om andra lag inom NFL så skicka oss ett mail så skall vi se vad vi kan hitta.
Ett lag med många händelser i bagaget

Las Vegas Raiders är ett professionellt amerikanskt fotbollslag baserat i Las Vegas storstadsområde. Anfallarna tävlar i National Football League (NFL) som en medlem av American Football Conference Western Division. Klubben spelar sina hemmamatcher på Allegiant Stadium i Paradise, Nevada och har sitt huvudkontor i Henderson, Nevada. Raiders grundades den 30 januari 1960 och var ursprungligen baserade i Oakland, Kalifornien. The Raiders spelade sin första ordinarie säsongsmatch den 11 september 1960 som chartermedlem i American Football League. De flyttade till NFL i AFL-NFL-fusionen 1970.
Den 27 mars 2017 röstade NFL-lagägare nästan enhälligt för att flytta Raiders-applikationen till Las Vegas. Nästan tre år senare, den 22 januari 2020, flyttade Raiders till Las Vegas.
Raiders förmögenheter på planen har fluktuerat kraftigt under åren.

Lagets första tre år (1960-1962) präglades av dåliga prestationer, ekonomiska svårigheter och osäker deltagande. 1963 förbättrades Raiders förmögenheter dramatiskt med introduktionen av huvudtränaren (och eventuella ägaren) Al Davis. 1967 nådde Raiders eftersäsongen för första gången efter flera års förbättring. Laget vann sitt första (och enda) AFL-mästerskap det året; Därmed tog sig Raiders till Super Bowl II, där de på ett avgörande sätt besegrade Green Bay Packers. Sedan 1963 har laget vunnit 15 divisionsmästerskap (3 AFL och 12 NFL), AFC-mästerskap (1976, 1980, 1983 och 2002), ett AFL-mästerskap (1967) och tre Super Bowl-mästerskap: XI (1976), XV 1980) och XVIII (1983). I slutet av 2020 NFL-säsongen har Raiders ett rekord för ordinarie säsong genom tiderna på 81 vinster, 0 förluster och 11 oavgjorda; deras slutspelsrekord genom tiderna står för närvarande på 25 vinster och 19 förluster.

Al Davis ägde laget från 1972 till sin död 2011. Efter det övergick kontrollen av franchisen till Als son Mark Davis, medan Als fru Carol behöll ägandet. The Raiders är kända för sin stora fanbas och unika lagkultur. Raiders hade 17 före detta spelare invalda i Pro Football Hall of Fame, tillsammans med två tidigare tränare och Al Davis.