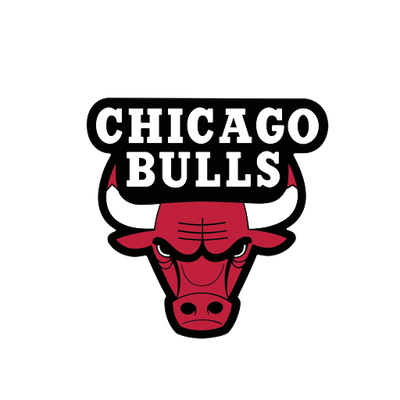 Chicago Bulls keps i stort sortiment
Letar du efter en ny Chicago Bulls keps? Vi har ett brett sortiment av Chicago Bulls kepsar från bland annat New Era och Mitchell & Ness i lager för snabb leverans. Att hitta sitt lags keps inom NBA är inte alltid lätt och vi köper in begränsade volymer av varje modell så först till kvarn gäller. Chicago Bulls kepsar är en av våra favoriter hos oss på Kepsmagasinet därav flera olika modeller i lager för snabb leverans.
Flera av dom största stjärnorna inom NBA och vi har kepsarna
Chicago Bulls har haft en av dom största stjärnorna nämligen Michael Jordan bland annat i laget och dom är en av dom största inom NBA. Chicago Bulls kepsar finns i flera modeller och med samt utan sin berömda tjur.

Chicago Bulls är ett amerikanskt professionellt basketlag baserat i Chicago. Bulls tävlar i National Basketball Association (NBA) som en medlem av ligans Eastern Conference Central Division. Laget grundades den 16 januari 1966 och spelade sin första match under NBA-säsongen 1966–67. Bulls spelar sina hemmamatcher på United Center, en arena på Chicagos West Side.
The Bulls såg sin största framgång under 1990-talet när de spelade en stor roll i att popularisera NBA över hela världen. De är kända för att ha en av NBA:s största dynastier, och vann sex NBA-mästerskap mellan 1991 och 1998 med två tre-torv. Alla sex av deras mästerskapslag leddes av Hall of Famers Michael Jordan, Scottie Pippen och tränaren Phil Jackson. Bulls är den enda NBA-serien som har vunnit flera mästerskap utan att förlora en NBA-finalserie i sin historia.
NBA kepsar med Chicago Bulls kepsar som det självklara
Att hitta ditt favoritlag inom NBA skall vara enkelt och vi har massor av modeller från dom största lagen inom NBA från bland annat Mitchell & Ness och New Era.
Hitta din Chicago Bulls keps hos oss på Kepsmagasinet.