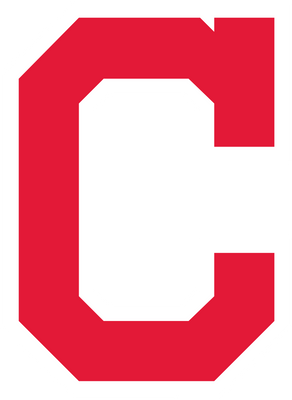 Cleveland Indians Keps
Cleveland Indians är en profesionell baseballklubb i Cleveland i Ohio i USA som spelar i American League, en av de två ligorna i Major League Baseball (MLB). Klubbens hemmaarena är Progressive field.
Klubben grundades i Grand Rapids, Michigan 1894 som Grand Rapids Rustlers, men spelade senare i en mindre liga kallad Western Conference. År 1900, samtidigt som ligan döptes om till American League, flyttade klubben till Cleveland när National League-klubben Cleveland Spiders kollapsade. Klubbens namn var ursprungligen Cleveland Lakeside. Följande år förklarade American League sig själv som en stor liga och utmanade därmed National League på allvar. År 1901 hette klubben Cleveland Blue Jays (ofta kallad helt enkelt Cleveland Blues), och året därpå var klubben känd som Cleveland Broncos. Det döptes om igen 1903 och är nu Cleveland Naps. Detta är en hyllning till huvudtränaren och före detta superstjärnan Nap Lajoie. År 1915 antog klubben officiellt namnet på Cleveland Indians.
Från Cleveland Indians till Cleveland Garudians
Under årens lopp har klubbens smeknamn och klubblogga i form av det stiliserade leende indianhuvudet "Chief Wahoo" kränkt vissa grupper, främst representanter för indianer. Pressen ledde först till att logotypen togs bort från spelardräkterna inför säsongen 2019. Efter George Floyds död den 25 maj 2020 i Minneapolis och NFL:s beslut i Washington Redskins i juli 2020 att ta bort "Redskins" från klubbens namn. The Cleveland Indians, beslutade klubbledningen i december 2020 att inte längre behålla "indianerna" " öknamn. Ett nytt smeknamn kommer att utvecklas redan 2022, men tills dess kommer de, till skillnad från Redskins, att fortsätta använda det gamla. I juli 2021 meddelade klubben att den skulle anta ett nytt namn, Cleveland Guardians, efter säsongen 2021.
Det nya smeknamnet ''Guardians of Traffic'' kom av statyerna som tår på bron Hope Memorial Bridge, som ligger nära klubbens hemmaarena. Namnändringen trädde i kraft den 19 november 2021 efter det att man fått en förlikning med en annan klubb, i roller derby, med samma namn.
Klubben har vunnit två World Series titlar, 1920 och 1948.